Great Canadian Solar installed a solar PV system on this residential home in Parkland County, Alberta. This system brings this residence to net-zero, electrically. GCS was responsible for the system engineering, electrical permitting, procurement of equipment, installation, and ongoing performance monitoring.
"It was a delight to work with Great Canadian Solar because of their experience, prompt customer service, and professional responses to the many questions that I had. I ended up with a beautiful looking roof and the capacity I was hoping for. Great Canadian Solar made life easier by taking care of the application and permit filings and ensuring an experienced installation crew worked safely and diligently. As a female mechanical engineer, I commend Great Canadian Solar for supporting gender diversity in their workforce with women technologists and journeymen electricians. It was the gender diversity that gave me assurance that I was working with a reputable company."
— Laura Kennett
Project Details
Location: Parkland County, AB
Division: Residential
Size: 12.96 kW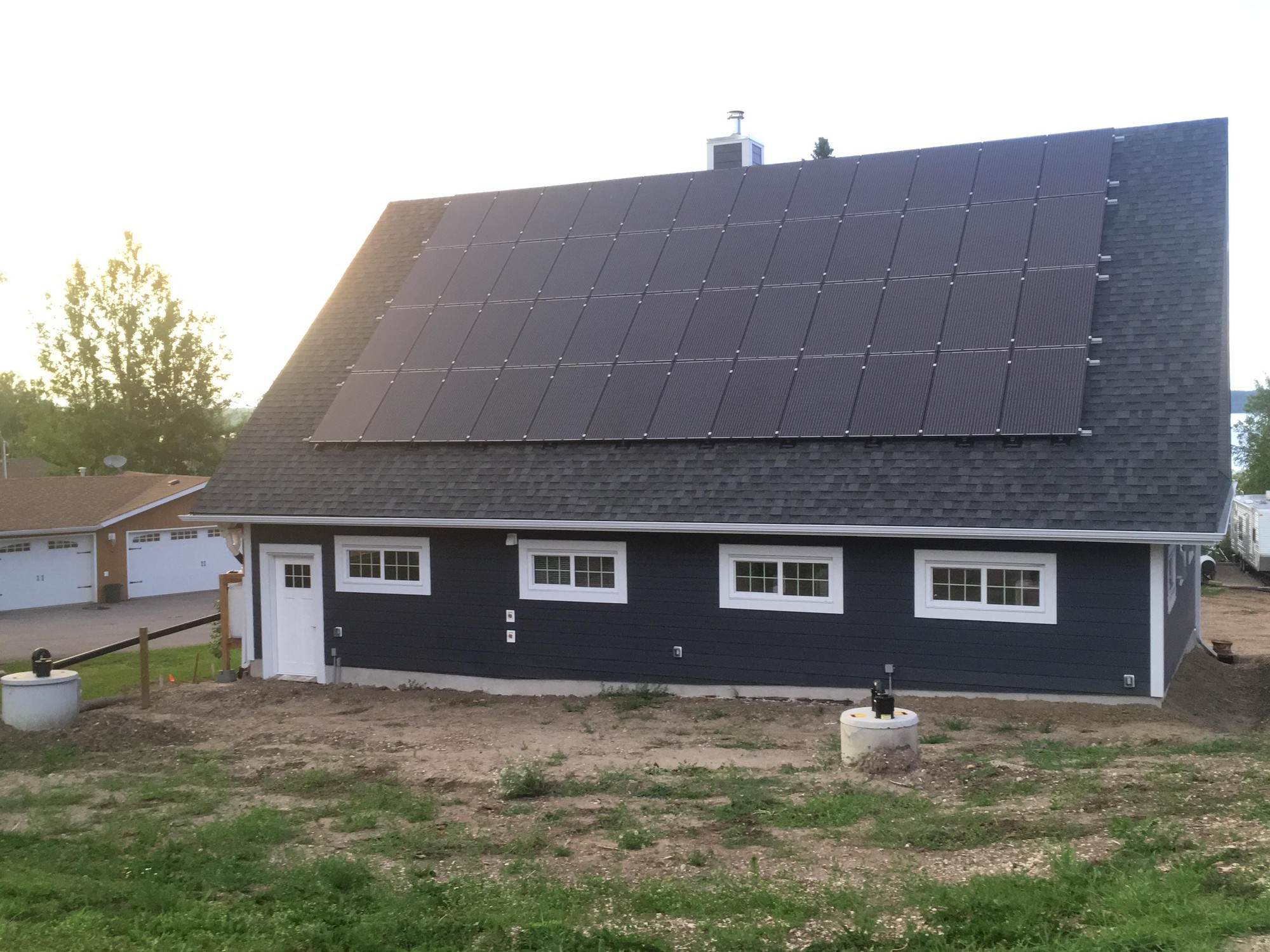 Tell us about your project
To get started with us, get in touch! We will get back to you with how we can best help get your project off the ground.